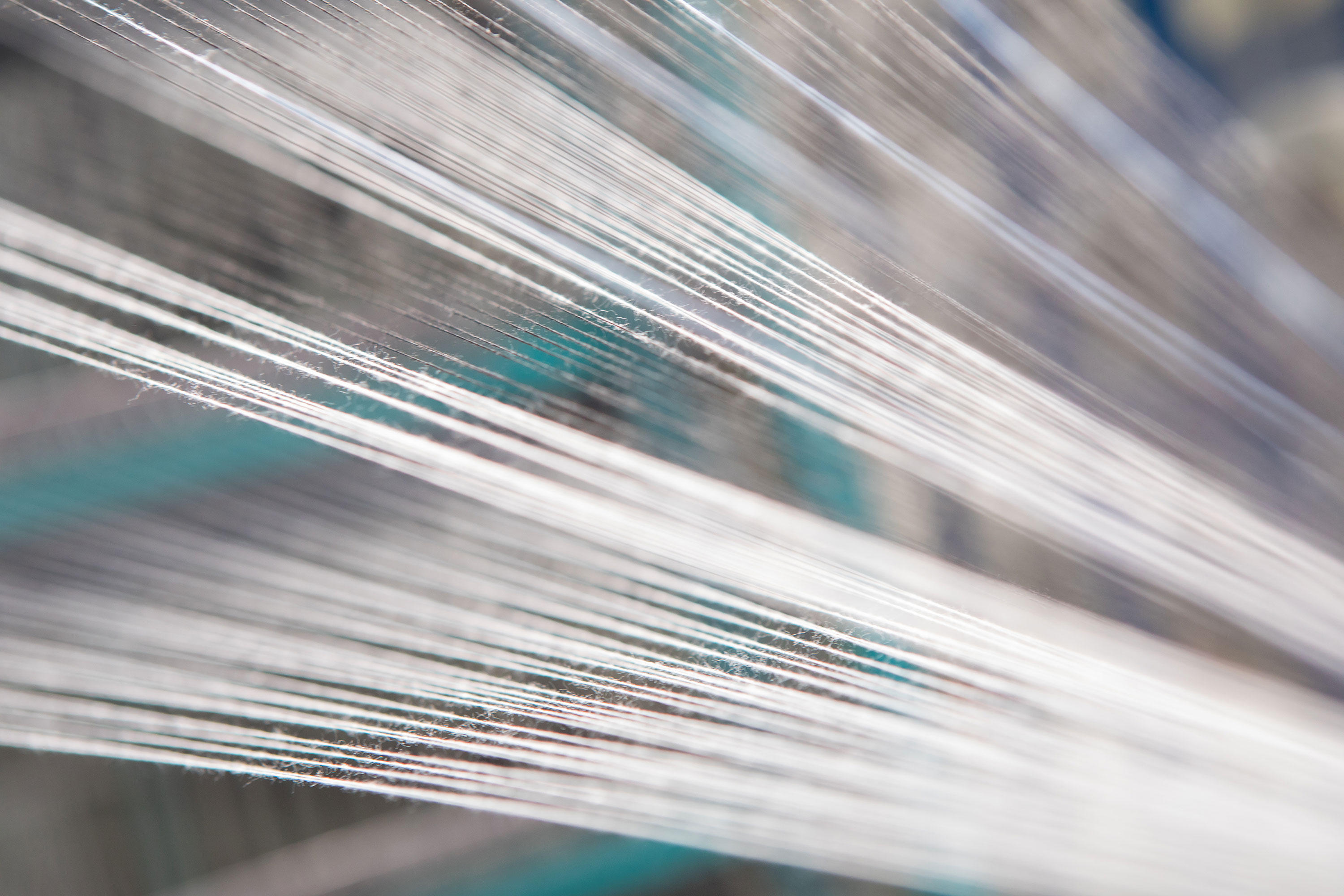 Laboratory
Research & Development
Established in 2010 and able to meet any requirement
Peculiar element of our business
In 2010, the companies in our group worked together to set up a chemical laboratory, which we consider to be most peculiar element of our business.
Equipped with the latest innovative equipment, the laboratory is able to meet any requirement, from a small rocchetto of a few grams to any number of cones required by the customer for the production of samples.
The laboratory can be visited by customers who wish to assess the quality of the product, the colour shade and the fine-tuning of the article.
An internal area is dedicated to the constant research of technical solutions that over the years have enabled our group to achieve product and process innovations that have become true "basics" in the various areas of the national textile market.
Machine load

Below a list of the different options that we can offer in terms of laboratory samples.
Rocchetto: 30 grams of yarn packaged in a way that allows to use them on the loom
Single and double sampling, depending on the following scheme:


Height
Diameter
Sampling
Double sampling
h 145
160
1--2
From 3 to 7
180
1--2
From 3 to 7
230
1--2
From 3 to 7
h 170
125
1--2
From 3 to 12
160
1--2
From 3 to 6
180
1--2
From 3 to 6
230
1--2
From 3 to 6
h 196
125
1--2
From 3 to 8
160
1--2
From 3 to 5
180
1--2
From 3 to 5
230
1--2
From 3 to 5
h 230
125
1--2
From 3 to 8
160
1--2
From 3 to 4
180
1--2
From 3 to 4
230
1--2
From 3 to 4
h 290
160
1
From 2 to 3
180
1
From 2 to 3
230
1
From 2 to 3