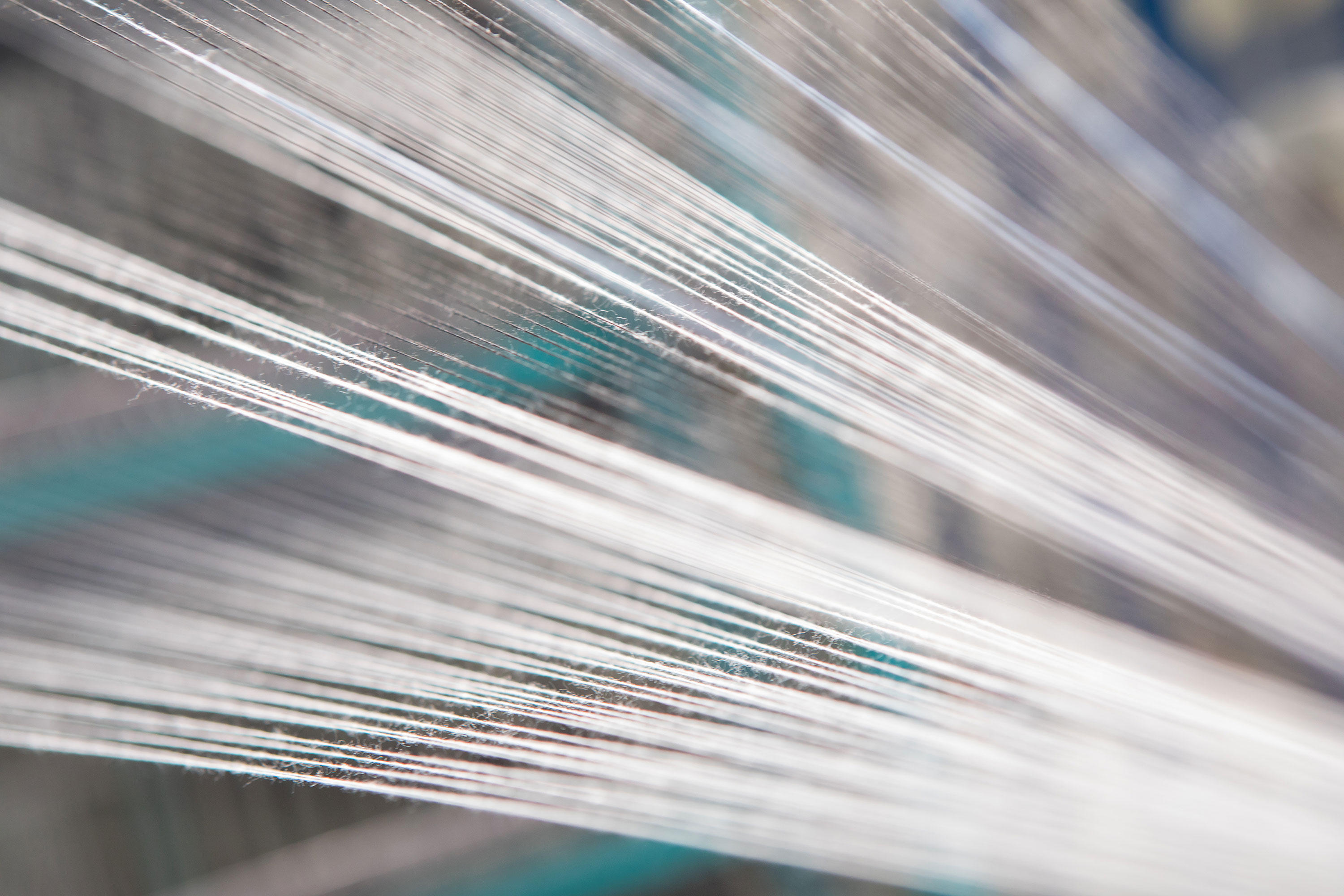 About us
A company specialised in the dyeing of synthetic (polyester, nylon), artificial (viscose) and natural (cotton, linen, silk, etc.) fibres.
COMOFIL is a primary yarn dyeing factory of the Como area, specialised in the dyeing of synthetic fibres (polyester, nylon), artificial (viscose) and natural fibres (cotton, flax, silk, etc.)
Furthermore, COMOFIL is on the market with a very agile and efficient commercial structure for the direct sale of dyed yarns – with a special attention to the polyester – in order to offer an additional service to the client.

QUALITY AND TIMING
The presence of high specialised technicians, together with innovative technologies, allows COMOFIL to offer a high service in terms of quality, timing and, above all, assistance to the client in all the different stages, therefore making COMOFIL a reliable partner. Thanks to a high automation level of every department, the firm is able to reduce to the minimum the non-conformities that are a peculiarity of the dyeing production cycle. This cycle is completely automated: all the variables influencing the dying (i.e., weather, temperature, pressure) are managed by dedicated processors. Dyestuffs and chemical products are defined by the different dyeing diagrams, and automatically sent by special dosage machines with no need of human labour. In this way, they also guarantee a high possibility to repeat dosage and result. The laboratory, provided with the most modern equipment and where four chemists work (there are seven chemists in total), can offer high services in the stage of preparing the recipe and the relative timing. The chemists working in the laboratory are always available to help our clients in the stage of the development of new products.
Thanks to above mentioned characteristics, COMOFIL can work successfully all the fibres, whether natural, artificial or synthetic.
We are also able, through our partner "Tintura Filati Portichetto", to dye with delave effects / bicoloured dyes on flax, cotton, and viscose spun yarns.
Also through our other partner " Ambrogio Pessina srl Tintoria Filati", we can offer an ennobling service on silk yarns including the purge, charge and dye operations.
---
Our history
1998
Origin
2001
Certification Seri.co
2010
Centralised laboratory
Through a synergic cooperation between the companies of our group, the centralized chemical laboratory comes to life.
2017
Certification OEKO TEX
2019
Certification GRS